If you've been in the market for a portable generator, then your search has likely turned up some Sportsman portable generators. The Sportsman brand boasts over 30 different models of portable generators to choose from with a variety of capacities to choose from.
They also tend to be some of the more economical options when it comes to selecting a portable generator, making some of the smallest gas generators you can buy. But, if you're reading this article, then you're probably wondering who makes Sportsman generators? Well, let's dive into that answer. 
Sportsman generators are made by Buffalo Tools. Sportsman generators were first introduced to the market around 1990, being sold by the USA-based company, Buffalo Tools. Buffalo Tools has been in operation since around 1964, and today they're one of the largest wholesale importers of a massive selection of products, including their line of Sportsman generators.
Where are Sportsman Generators Made?
Sportsman generators are not manufactured in the United States. Instead, they are manufactured and assembled in China. After production, they're imported and sold in the U.S. by a variety of retailers, including Home Depot, Sears, Bass Pro, and many other well known retailers.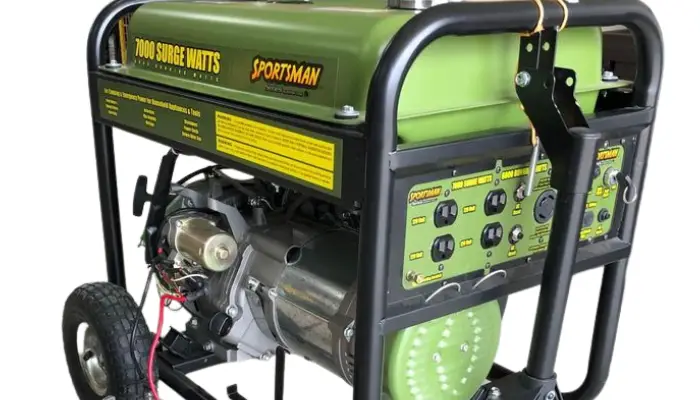 Unlike many other names on the market, Sportsman generators aren't driven by a third party engine manufacturer. Instead, they're built on Sportsman engines that are reported to be reliable and efficient. Some consumer research will show you that other than some of the models being a bit noisy, the only other real complaint is certain models that are prone to some oil spillage during transportation.
Beyond that, there are some notable features of these generators that may make them appealing beyond the price-point. Sportsman utilizes some pretty robust technology for engine protection, including LED indicators and shut-offs for things like low oil level, depending on the model. They're also well known for their flexibility in fuel sources, including some models that have bi-fuel and even tri-fuel capabilities.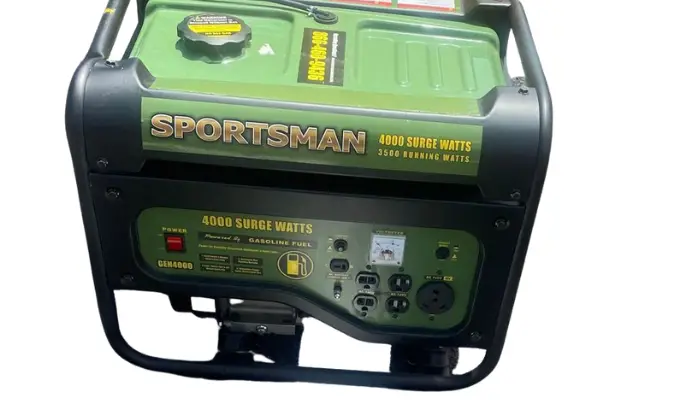 It's also been widely reported that assembly is easy, and many models come with an add-on option for a mobility kit that can make transportation easier. These units are typically backed by a manufacturer's warranty that ranges from 3 months to 1 year, which is a bit shorter than most competitors, which usually offer 2 to 3 years.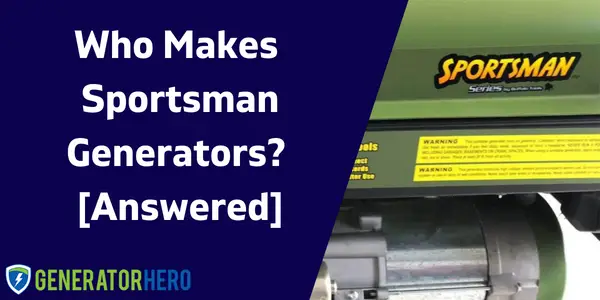 FAQ
Who owns Sportsman?
Sportsman generators are manufactured and sold by Buffalo Tools.
Are Sportsman portable generators EPA approved?
Yes, Sportsman generators are EPA and CARB approved. If you're not sure what that means, we've written a helpful post on CARB compliant generators you can dig into.
Are Sportsman generators reliable?
Consumer research has shown positive feedback for the reliability of Sportsman  generators, especially for light to medium duty usage. 
Are Sportsman generators made in the U.S.?
No. Sportsman generators are manufactured in China and imported for sale in the U.S. So they would not be considered a generator made in America.
Who makes the engine for a Sportsman generator?
Sportsman doesn't appear to use a third party engine manufacturer, so portable generator engines carry the Sportsman name.
What size portable generators does Sportsman make?
With over 20 models on the market, Sportsman portable generators range in sizes from 1,000 Watts up to 7,500 Watts.