As an affiliate I may earn from qualifying purchases.
We are an American website and we love to support American made generators.
Buying American made generators has many benefits.  First, you are supporting a local economy.  Your purchase provides jobs and the wages paid to the workers who spend in their community. 
As local economies boost, the spin-off creates other opportunities for workers and trades.  An estimate that every wage earner's dollar spent has an economic multiplier factor of at least three in a home community.
Creating products within the USA decreases the trade deficit.  Currently, America imports more than it exports.  The cost of depending on foreign-made components and products can be crippling to the final price to consumers.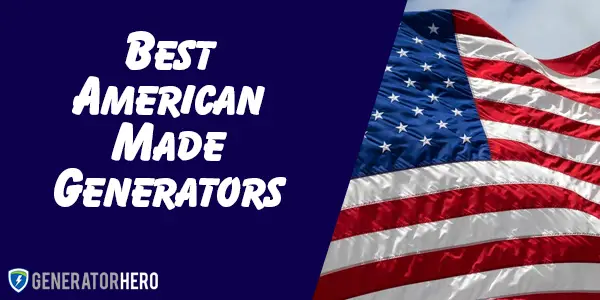 The Top American Made Generators
Below we have highlighted some of the top generators manufactured in the USA. 
1) Briggs & Stratton
Briggs & Stratton manufactures their home standby generators at their US-based facilities in Poplar Bluff, Missouri, and Munnsville, New York.
Home standby generators are selected based on the following criteria:
Select-circuit – powers essential appliances only
Managed whole-house – controls the whole house on a smaller footprint
Whole house – maximum backup power for the entire home
They also make excellent portable generators like the S3500 3500 Watt
2) Champion
Champion Power Equipment 8000 watt portable generator
Champion Power Equipment is a market leader in power generation equipment. It is headquartered in Santa Fe Springs, California.  Champion also has facilities in Jackson, Tennessee, Milwaukee, Wisconsin, and Toronto, Canada.  They have sold over 2.5 million generators in North America.
Champion generator products include portable, inverter, and standby (home) units.  You can choose from gas, diesel, propane, or dual fuel models.  The range of wattage options is 1200 to 15000 for portable and inverter models.
Champion 3400-Watt Dual Fuel RV Ready Portable Inverter Generator with Electric Start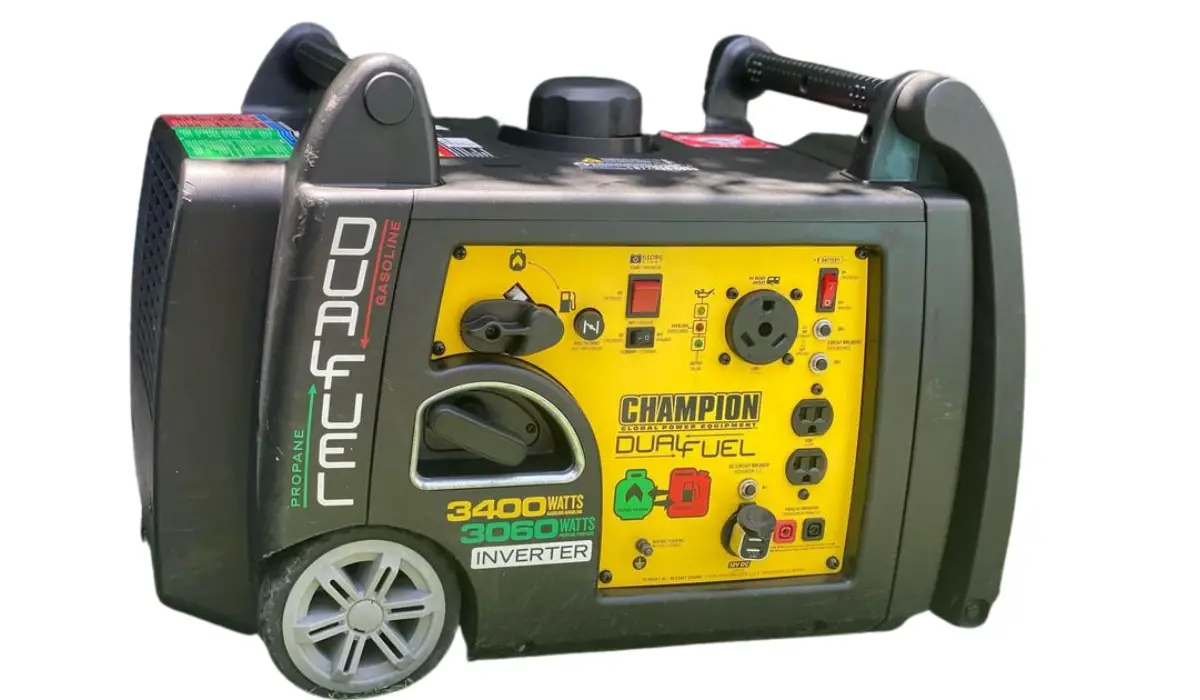 An example of Champion's product line is this inverter generator.  It features an electric start rated as safe for sensitive electronics.
It offers dual-fuel capacity, allowing the user the option of either gasoline or propane.  With a dBa of 59, noise from the generator is less than a normal conversation.
It is parallel-ready, so you can hook another generator to increase the power output with a kit.  Transport the generator easily with never-flat tires and a foldaway handle.
It comes with an oil funnel, battery, USB adapter, propane hose, smart charger, and R.V. adapter.
3) DuroMax
DuroMax engines are in all DuroMax generators, water pumps, and pressure washers. DuroMax products are engineered and serviced from Ontario, California, USA, and built to DuroMax specifications overseas.
DuroMax's tagline is "Powering Everyone…Anywhere." They view their products as central to creating power needs for home, work, and play.
The generator products feature portable, inverter, and dual-fuel models ranging in wattage starting at 1200 up to the commercial models at 13000. DuroMax has introduced a new H.X. series of high-performance generators targeted for home backup use.
DuroMax XP2300iH 2300-Watt 80cc Dual Fuel Digital Inverter Hybrid Portable Generator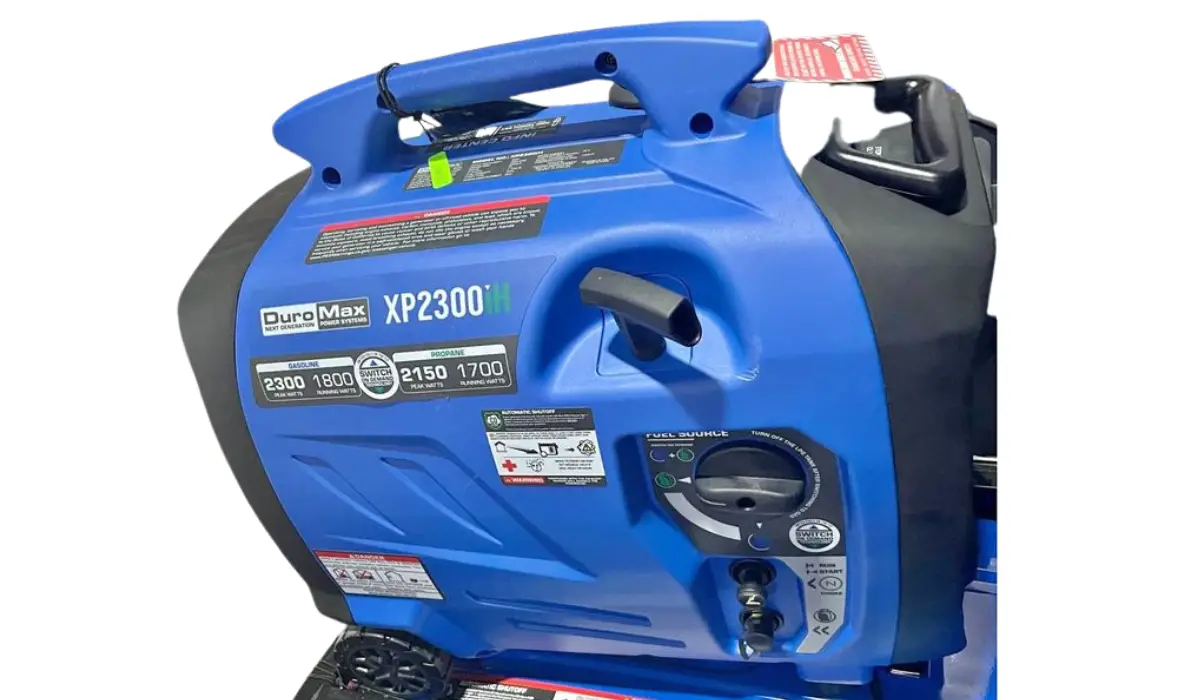 DuroMax offers this inverter generator with the flexibility of using gasoline or propane.  The CO alert that turns the generator off when unsafe carbon monoxide levels are detected is an added benefit.
A benefit of the inverter is the production of clean power which makes it safe for sensitive equipment.  The digital control panel displays fuel levels, hours of operation, voltage output, and the wattage load drawn.
The ability to enhance the wattage through the parallel connection can double power if needed.  This generator is CARB compliant.
4) Generac
Generac is a well-known name in both home and portable generators.  Generac has multiple manufacturing locations in Wisconsin: Waukesha, Eagle, Whitewater, Jefferson, and Oshkosh. 
The generator product lines include the portable, inverter, and home standby models.  The portable generators range in wattage from 2000 to 17500, among the highest watts in the industry.  With over 30 mobile models to choose from, there is sure to be one that meets your needs.
Generac 7127 iQ3500-3500 Watt Portable Inverter Generator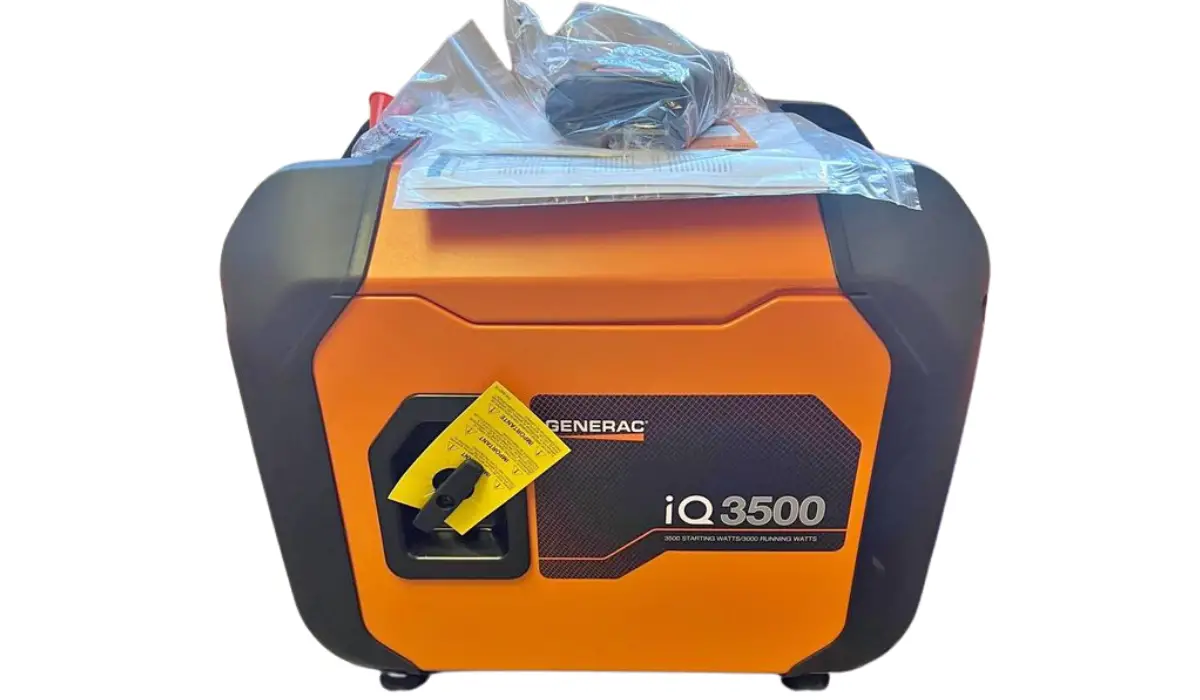 Are you looking for a lightweight and quiet generator for your next tailgate or outdoor event?  This model features Generac's PowerRush™ technology for quicker starts.  The steel enclosure keeps the generator protected during transport and use.
The digital display makes it easy to monitor wattage, hours of use, fuel, and more.  Use a parallel kit to double power with a second generator.
Safely power your sensitive equipment by plugging it into the USB ports on the control panel.
Generator parts and engines not built in America
You may be familiar with product names and assume their generators are made entirely in the USA.  The following products have statements on their websites regarding the manufacturing of parts or engines outside the country.
Briggs & Stratton (Portable Generators)
The manufacture of portable generators happens in 13 facilities in the United States. The headquarters is in Wauwatosa, Wisconsin. "Today, more than 85 percent of Briggs & Stratton engines are made stateside at plants in Alabama, Kentucky, Georgia, and Missouri using both U.S. and global parts.  They also have eight other facilities located worldwide in Australia, Brazil, Canada, China, Mexico, and the Netherlands."
Honda
"Honda Power Equipment, with headquarters in Alpharetta, Georgia, consists of three distinct operating units: Honda Power Equipment, Honda Marine, and Honda Engines. The division's products, including engines, generators, lawnmowers, pumps, snowblowers, tillers, trimmers, and marine engines, are assembled in Honda plants in the United States and around the world."
Pulsar
"Pulsar Products is a portable generator (as well as pressure washer and compressor) manufacturer out of Ontario, CA that has a variety of models that span a wide range of power outputs."
Ducar is Pulsar's generator engine manufacturer.  Ducar manufactures engines and a generator line in Chongqing, China.
Westinghouse
"Many generators are designed in the USA and made in China or Vietnam under the license and supervision of Westinghouse. Overseas models, such as those for Australia, are developed with local engineering input to ensure regulatory compliance and satisfy customer preferences in their home markets."
Conclusion
Hopefully, this has given you enough information to choose a Made in America generator.  Although the generators shown are examples, remember that each manufacturer listed has multiple models in various wattages from which to choose.
As with any purchase, do your research and make sure you feel comfortable with the product, warranty, maintenance requirements, and parts availability.  Having power when you need it is the key.