Having a powerful generator can make your life easier by giving you the ability to keep your lights on during an outage, to power tools in the furthest reaches of your yard, and to allow you to take the power-hungry comforts of home with you on the road.
But generators are typically noisy, which can generate complaints from the neighbors as well as make it impossible to hold a conversation anywhere near the generator.
Thankfully, you don't have to live with a generator that hurts your ears. In this article, we'll review 10 of the best quiet generators to fulfill your portable power needs.
But first, what makes a generator noisy or quiet?
Generator noise is typically measured in dBA at a distance of about 20 feet from the generator. For reference, a typical conversation is around 50 dBA, while yelling is around 60 dBA or more.
Another way to measure sound in general is by using THD. We have a great post highlighting the best low thd generators.
But be wary of generator noise ratings. They are often measured under a small power load, which produces less noise than running the generator at full steam.
The most important consideration in figuring out whether a generator is going to be noisy or quiet is whether the generator is a traditional or inverter generator. Inverter generators are typically much quieter because they use microprocessors to control the engine and scale its effort to the amount of power being drawn.
That means inverter generators can have much lower minimum noise outputs compared to traditional generators.
In addition, the type of noise insulation that generators are built with can matter a lot. Some ultra-quiet generators are built with oversized mufflers, while others have a heavy-duty case around the engine to trap noise.
With all that in mind, let's take a look at the 10 best quiet generators.
EDITOR'S PICK
[1] WEN 56200i 2,000 Inverter Generator – 51 DBA
Rated Wattage: 1600 watts
Noise Level (25% load): 51 dBA
Weight: 48 lbs.
Estimated Runtime: 6 hours (50% load)
This quiet and lightweight inverter generator from Wen features an eco-mode that helps you get the most runtime out of your fuel tank. With eco-mode engaged, you can get up to six hours of runtime at 50% load.
With a noise output of just 51 dBA at 25% load, this generator is impressively quiet. Even better, the noise scales only marginally as the load creeps towards 1,600 watts.
Despite offering only 1,600 running watts, the generator isn't short on outlets. It offers two 120-volt outlets, a 12-volt DC charging port, a port for connecting two generators in parallel, and a USB charging port.
Note that the generator only comes with a two-year warranty, compared to the three-year policy offered on more expensive competitors.
Pros:
51 dBA noise output at 25% load
USB charging port
Eco-mode for longer runtime
Lightweight and portable
Cons:
Only two-year warranty
Limited to 1,600 running watts
[2] Pulsar 2,000 Watt Inverter Generator – 59 DBA
Rated Wattage: 1600 watts
Noise Level (25% load): 59 dBA
Weight: 47 lbs.
Estimated Runtime: 8 hours (50% load)
This 2,000-watt generator from Pulsar is one of the louder quiet generators we recommend, but it has a number of other redeeming qualities.
First, this generator sports an eight-hour runtime at 50% load. That means you can get a full day of power out of this generator without needing to stop and refuel.
Best of all, it is priced for anyone who's on a budget.
Ideally, this generator is a small secondary unit for applications where quiet and portability are at a premium. That way, the non-premium engine won't see an excessive amount of use.
Pros:
Budget price
Lightweight and portable
Economy mode for extended runtime
USB outlet
Cons:
Pulsar engine lacks long-term durability
Loud compared to other quiet generators
BEST VALUE
[3] Rockpals 2000 Watt Inverter Generator – 58 DBA
Rated Wattage: 1800 watts
Noise Level (25% load): 52 dBA
Weight: 46 lbs.
Estimated Runtime: 6 hours (50% load)
This generator from Rockpals costs a bit more compared to the competition, but it brings a lot of impressive features with it.
First, this generator is EPA- and CARB-certified so it can be bought and used anywhere in the country.
Second, it sports 1,800 running watts to give you enough power to add in an extra appliance or increase your runtime compared to 1,600-watt generators.
The generator is extremely quiet, with just a 52-dBA noise output at 25% load and a maximum 58 dBA output at full power.
The design is somewhat more boxy and less compact than other portable generators, but at just 46 pounds you won't have any trouble moving it around.
On top of all that, Rockpals offers free lifetime technical support for this generator.
Pros:
1,800 running watts
Lightweight and portable
Maximum 58 dBA noise output
Eco-mode
Two USB ports
Free lifetime technical support
Cons:
Less compact design
Only two-year warranty
RUNNER UP
Westinghouse 2200 Inverter Generator – 52 DBA
Rated Wattage: 1800 watts
Noise Level (25% load): 52 dBA
Weight: 43 lbs.
Estimated Runtime: 13 hours (25% load)
It's almost hard to believe how quiet and lightweight this generator is given its power output.
This Westinghouse generator is capable of producing 1,800 watts of continuous power and 2,200 watts of surge power – all the while never exceeding 60 dBA of noise. At a 25% load, it produces just 52 dBA of noise so you'll hardly even know it's there.
The generator also weighs a scant 43 pounds and is designed to be stowed away in any small space. It's EPA- and CARB-certified, so you can use it anywhere in the country.
In addition, Westinghouse provides a three-year warranty on the generator's engine and parts. However, users report having difficulty getting any help from Westinghouse's customer service team.
The other downside is that there is no USB port to charge your small electronics without hogging one of the two 120-volt AC outlets.
Pros:
52 dBA at 25% load
2,200 watts of surge power
Extremely lightweight and compact
Three-year warranty
Cons:
No eco-mode to conserve fuel
No USB ports
Poor customer service
RUNNER UP
Champion 2000 Inverter Generator – 53 DBA
Rated Wattage: 1700 watts
Noise Level (25% load): 53 dBA
Weight: 5 lbs.
Estimated Runtime: 5 hours (25% load)
This Champion generated is designed with a stackable frame to allow it to be run in parallel with one or more of the same model. That way, you can increase your available power beyond 1,700 watts.
However, if you don't plan on buying two or even more models – they're somewhat pricey – the stacking frame simply makes this generator heavier and less compact.
Another important note about this generator is that the runtime is relatively short, at just 9.5 hours at a 25% load. It also lacks helpful features like USB charging ports.
That said, Champion includes a three-year warranty and free lifetime technical support. If you do plan on connecting generators in parallel, it's very helpful to have that support.
Pros:
Stacking frame for organized parallel operation
53 dBA at 25% load
Three-year warranty
Free lifetime technical support
Cons:
Stacking frame is heavy and less compact
Somewhat pricey to buy multiple units
Short runtime
RUNNER UP
Honda EU3000iS Inverter Generator – 58 DBA
Rated Wattage: 2800 watts
Noise Level (25% load): 49 dBA
Weight: 75 lbs.
Estimated Runtime: 20 hours (25% load)
This premium Honda generator doesn't come cheap – it's more than twice the cost of similarly powerful competitors.
But if you need a generator for many years to come, there's simply no substitute for a genuine Honda engine when it comes to reliability and durability.
This generator also excels in a number of performance categories. For example, it sports an incredible 20-hour runtime at a 25% load thanks to a larger 3.4-gallon fuel tank.
In addition, it's one of the lightest generators in its size class at just 75 pounds.
And more than anything else, it's quiet. This 3,000-watt generator puts out just 49 dBA of noise at a 25% load – making it quieter even than most 2,000-watt generators.
Pros:
Incredibly quiet for its size
Long 20-hour runtime
Lightweight and portable
Durable, reliable Honda engine
Three-year warranty
RV-ready 30-amp outlet
Cons:
Very expensive
No USB ports
No wheels for transport
RUNNER UP
A-iPower SUA2000iV
Rated Wattage: 1600 watts
Noise Level (25% load): 52 dBA
Weight: 48 lbs.
Estimated Runtime: 7 hours (50% load)
There's nothing worse than having a noisy generator that wakes you and your whole family up in the middle of the night when you're out camping. What's the solution? Get yourself a quiet generator! If you're looking for a quiet generator, look no further than the A-IPower SUA200I generator. This generator is not only quiet, but it's also a powerful beast. It has a relatively small frame, making it easy to carry around from one place to another – perfect for portability when camping or for storage. It has a running watt rating of 1600W, and a starting watt rating of 2000W.
This is more than sufficient for powering the vast majority of your electronics when you're off the grid. If you need more power then that's also not a problem – you can just connect the generator to another one to get double the power!If all of that wasn't enough, the generator can also run for roughly 7 hours with just a 50 per cent load. It has a capacity of 1.1 gallon to boot. It is pretty irritating that the product doesn't have an electric start, but this is a small price to pay for such an incredible, quiet generator.
Pros:
Affordable price
Very lightweight and portable
Powerful
Makes relatively little noise
Cons:
Doesn't have an electric start
Best Quiet Generators Buying Guide
When purchasing a quiet generator, there are many factors you need to consider before making your final choice. These are the noise level, the runtime, the budget and the wattage.
You want to make sure that the criteria for the above is met meaning that when you make your decision, you are getting a quiet generator that is both powerful and meets your budget needs.
If possible, it's always best if you have the information for your older generator (if you are replacing a current generator) so you can compare and contrast the models to ensure that the model you are getting is quieter and durable.
Making sure that you do the research is so important because you want to make sure that you're getting your money's worth as well as a generator that is durable, reliable and capable of long runtime and high wattage.
If you've been receiving complaints due to the noise or aren't satisfied with your current generator yourself, it is definitely worth making sure that you do as much research as possible to ensure that you find the perfect generator for you.
It's always best to take you time and do the research rather than just buying the first generator you see. Also looking at the Amazon reviews to see what other consumers are saying about the product to see if it suits your lifestyle and needs. 
Noise level
When researching a quiet generator, it's only natural that the first thing to check is the noise level, especially if you have been receiving complaints from neighbors.
In this article, we have given the noise level at full load and 25% load.
The reason we give the noise level at 25% load is because it is rare that you would use a generator at full capacity. You'll notice that the quietest generators in this article have a noise level of 49dBa which is unbelievably quiet, ensuring that your neighbors will be off your back soon enough.
If you are the one who is tired from the noise of your generator, it's best to take a note of your current generator's dBa and then using that to gauge how quiet you want your replacement generator to be.
Runtime
You also want to make sure that the generator you're purchasing has an impressive runtime. It's no good if you splash out on a fancy generator only for it to last a few hours before packing it in.
With the average generator on our list lasting around 6-8 hours on 25% load, our highest runtime comes in the form of 20 hours at 25% load.
That is hugely impressive considering that you could have the generator running the majority of the day and have peace of mind that it won't run out of battery.
The more expensive models tend to have a longer battery life due to the advanced technology that they can afford but the overall best models on our list tend to be the ones that are around 6-8 hours on average.
Budget
The next factor to consider is the budget. Whether you have a limitless budget or want a quality generator that won't break the bank, there is a quiet generator for you.
There are plenty of quality generators on our list for under $500 that have amazing runtime and really decent noise level. Just because a generator may have a cheaper price, doesn't mean you have to compromise on the quality. 
The more expensive models in our list tend to have longer runtimes but the quality of all the models in our list shouldn't be ignored.  
Wattage
Lastly, the final factor to research is the wattage you are after. With averages between 1600-1800 watts, the generators on our list are hugely powerful.
Combine this with the impressive runtime and you can be assured that the generator will be quiet and reliable. The wattage is the amount of electrical power in a generator so the higher the wattage, the more powerful it is.
Having a generator with a wattage of just under 2000 is extremely powerful as well as hugely resourceful and durable, particularly when combined with a quiet noise level.
This only shows just how advanced technology has gotten nowadays considering the amount of quiet generators that are also really powerful.The models in our list are also hugely durable meaning that the wattage will not wain even after a lot of use.
You can rely on the power of the generator for years to come.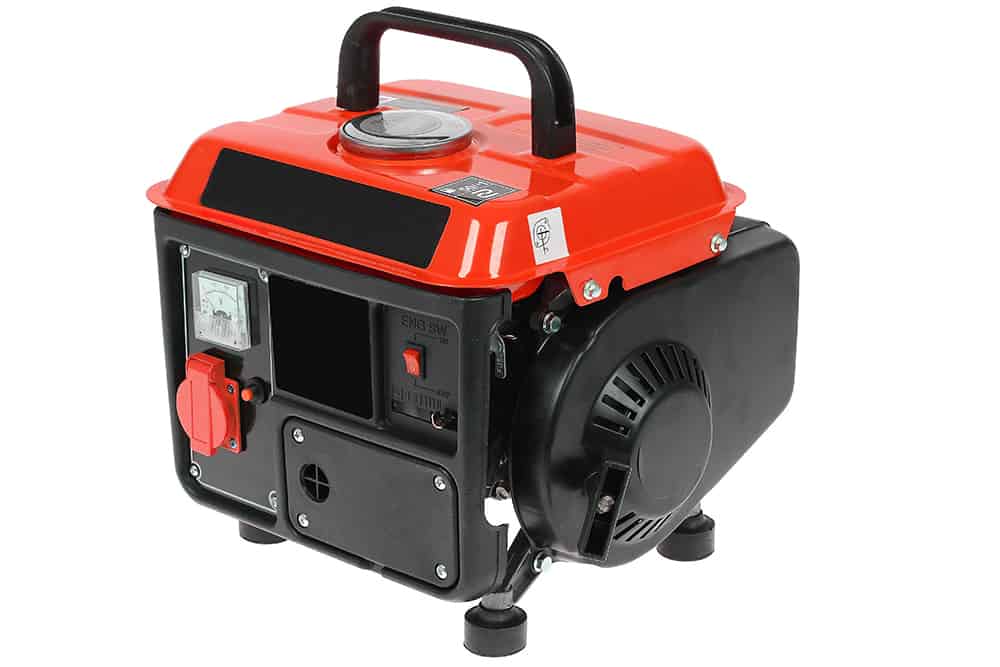 Frequently Asked Questions
How much wattage do I need?
Wattage and noise go hand in hand. More powerful generators are almost always louder, and the more power you draw from a given generator the louder it will get.
That means that in order to find the quietest generator, you likely want to get the smallest generator that can meet your power needs rather than sizing up to the next power class.
Don't skimp, though. While you can power inverter generators in parallel to increase your power, doing so every time is a hassle and in most cases will produce more noise than simply having one larger generator.
You can also keep an eye out for premium quiet generators, like models from Honda, that remain extremely quiet even as they offer more power. However, expect these generators to cost quite a bit extra.
Should I look for circuit breaker resets?
One of the often-overlooked features on generators' panels are circuit breaker reset buttons. While these resets aren't strictly necessary, they can save you a significant amount of time and wear and tear on your generator.
The reason is that without breaker resets, you need to turn your generator on and off every time an outlet trips its breaker. Even with inverter generators running at moderate loads, breaker trips are an inevitable part of running a generator.
Do I need USB ports?
Since all of the generators we reviewed are inverter generators, they're safe to use for charging sensitive electronics like a smartphone.
Whether you need USB ports comes down largely to how you plan to use your generator. If you expect to be charging a phone in addition to powering appliances, having a USB port can help out with keeping your two 120-volt AC ports free to use for other things.
Conclusion
Generators may have a reputation for being loud, but they don't have to be noisy. 
Our roundup of the 10 best quiet generators can help you find a quiet generator to keep your home running in an outage or to your next project.