WEN has been in the business of designing and distributing high-quality and affordable power tools for decades. Their research and development team has played a vital role in helping to develop a variety of common everyday tools such as the chainsaw, the electric jigsaw, the electric engraver, and more. They even pioneered random orbital technology, the technology seen in most polishers, waxers, and buffers today that gives cars everywhere the streak-free shine they deserve.
When it comes to generators, they also have developed an excellent product. They offer a variety of models to choose from, each designed with different needs in mind. Whether you're looking for a portable unit to take camping or a heavy-duty model to power your home during a power outage, they have you covered. And because they know that everyone's needs are different, they offer a wide range of options when it comes to features and pricing.
Originally founded by Nick Anton in 1951, Wen has been around for over 70 years and is a generator company trusted by many. As a worldwide brand, Wen can supply its Generators to workers, families, and more for various uses. With their rich history and constant research and development, Wen generators are consistently at the forefront of the generator market.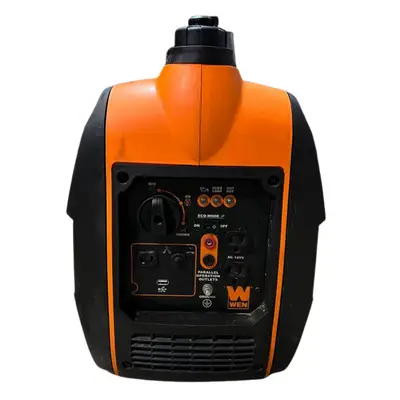 Wen Today and Moving Forward
Today, WEN's headquarters can be found in West Dundee, Illinois. And since 2001, only 50 years after Wen's humble beginnings, they have already sold over 50 million consumer units.
With a wide range of generator products (over 30 different models) and a price range between $300 and $1,000, you can find a reliable generator for your needs.
Wen generators are produced by the American company Wen Products. However, despite the company being based in America, the generators are built at a facility in China. And even though the generators are outsourced, they still are rigorously checked and have a track record of quality. Wen generators have maintained a good reputation for quality and durability, and as a result, the company is still one of the best generator brands available.
And while Wen generators are manufactured in China, they are designed and engineered in the USA. This allows Wen to use their expertise and ensure that every generator is quality insured and ready to stand up to even the most rigorous use.
Wen also uses its own engines in their generators, which allows them to be even more hands-on with the development of its generators. With the ability to tweak and test their own engines, Wen can always be improving and doesn't have to worry about a third-party company being up to the task or not.
When it comes to selecting a Wen generator, you can select from traditional generators, duel-fuel generators, and inverter generators. Each of these has their own benefits, and it really comes down to what you need. 
Standard Generator: A standard generator is typically a little bit more budget-friendly and can be used for a variety of different purposes. It is durable, easy to use, and with the proper care, will last for years to come. 
Duel-Fuel Generator: This type of generator is exactly how it sounds. A duel-fuel generator will allow you to use either gas or propane, which allows for some flexibility. Outside of the fuel, it is still a great generator that can be used for a variety of uses. 
Inverter Generator: Inverter generators are a type of generator that uses a different process to create electricity. These devices are typically quieter than other generators and can produce cleaner power. As a result, they usually offer above-average energy efficiency. In addition, inverter generators are great for powering sensitive electronics because of the clean power they produce. If you're looking for a generator that can power your electronics and appliances safely and efficiently, an inverter generator is a great option to consider.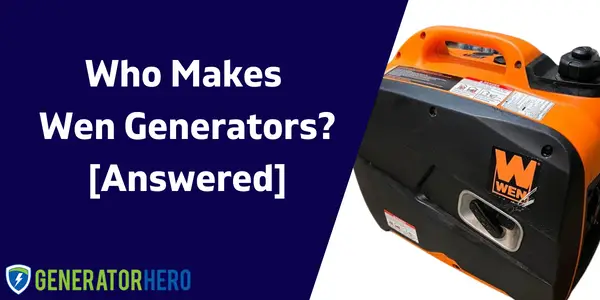 FAQ
What kind of motor does a WEN generator have?
The WEN 4500-Watt Portable Generator is a great choice for anyone who needs a reliable source of power. It features a powerful 212cc OHV 4-stroke engine that generates up to 4500 surge watts and 3600 running watts.
This makes it ideal for powering tools, lights, and other devices during a power outage or camping trip. The generator also features an electric start for easy use, as well as a convenient carry handle for easy transport.
Whether you need it for emergency backup power or recreation, the WEN 4500-Watt Portable Generator is a great choice.
Is a WEN generator reliable?
WEN generators are some of the most popular and reliable generators on the market. Many people choose WEN generators because they are affordable and high-quality. Inverter generators, like WEN generators, are also great for camping, tailgating, and other outdoor activities.
They are perfect for backup power during a hurricane, wildfire, storm, or another type of man-made or natural disaster. WEN has a wide variety of inverter generators to choose from, so you can find the perfect one for your needs. If you're looking for a reliable and affordable generator, a WEN generator is a great option.
How long does a WEN generator last?
A WEN generator can last for a very long time. The lightweight 39-pound design makes for easy portability, while the ultra-efficient one-gallon tank provides over 7 hours of half-load run time. With proper maintenance, it is not uncommon for a WEN generator to last for several years.
One of the best things about WEN generators is that they are designed for easy use and require minimal maintenance. As long as you keep the oil level topped off and the air filter clean, your WEN generator should give you years of trouble-free service.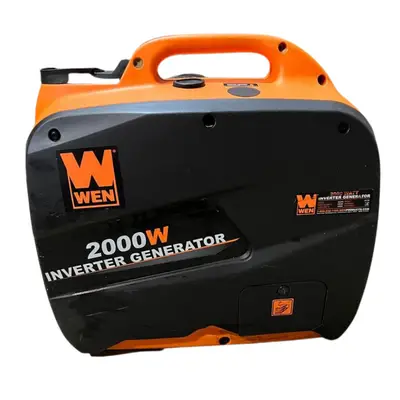 Do WEN generators use Yamaha engines?
The WEN generator uses a Yamaha clone engine. The engine is similar inside, and the wiring diagrams are virtually the same, but Wen uses its own engines. The WEN generator is a great choice for anyone who wants the quality of a Yamaha engine without the high price tag.
Are WEN generators quiet?
WEN generators are some of the quietest on the market (if you select an inverter generator). Unlike traditional generators, WEN generators use inverter technology to produce clean energy. This means that there are no voltage spikes or drops, and the generator is much quieter.
In fact, WEN generators are so quiet that you can have a conversation next to one another and not have to shout. WEN generators are also very lightweight and portable, making them ideal for camping or tailgating.
So if you're looking for a clean and quiet portable power solution, a WEN generator is a great option.
Is a WEN generator reliable?
When it comes to finding a reliable generator, WEN is a great option. WEN generators are known for being high-quality, reliable, and affordable. They offer a variety of inverter generators that are perfect for camping, tailgating, and other outdoor activities and backup power.
An inverter generator is great to have in case you need backup power due to a hurricane, wildfire, storm, or another type of man-made or natural disaster.