GenerLink is a new alternative to a traditional generator transfer switch that we are big fans of. One question that people always ask us is: "What states is it legal to use a GenerLink?" Let's dive in and find out.
The GenerLink is allowed in every state, but it comes down to the individual power company as to whether or not they will allow the device to be installed in a customer's service area.

-Frank H – Global Power Products (Parent company of GenerLink)
Well that's great news – Here's a fun map for some visualization.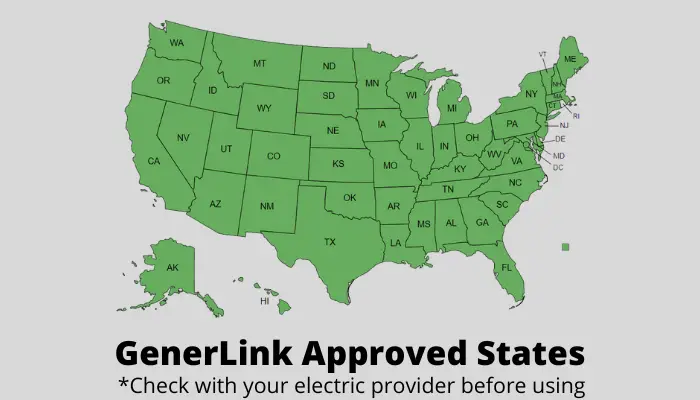 GenerLink Approved Power Companies
So now that we know that you can use a GenerLink in any state, we need to understand the caveat. Ultimately it is up to the electrical provider whether or not you can use a GenerLink.
There can also be a physical restriction depending on what generator you have and if it is compatible with the GenerLink or not.
Basically all states are GenerLink approved states, so now it's up to the individual power company. Let's break down a few states.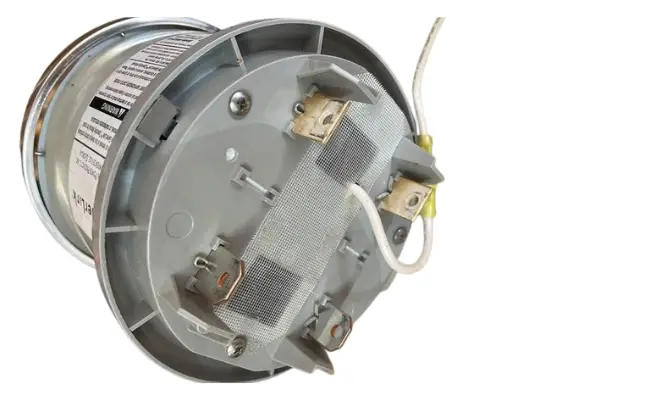 Is GenerLink Approved in Texas?
Yes, GenerLink is approved in Texas, you just need to confirm with your Texas power company if they will allow you or not.
We have heard that Coserve allows GenerLink but you'll want to confirm that before moving forward.
Where is GenerLink Not Approved?
We reached out again to GenerLink with a handful of power companies in various areas and here is what we were told:
First Energy in Northeast Ohio: Not approved
PG&E in northern california: Not approved
Oncor in Dallas: Not approved
Centerpoint in Houston: Not approved
Comed in the Chicago area: Not approved
This information came over Summer 2022. We still want you to double check with GenerLink in case anything has changed over time.
If Approved, Who Should Install GenerLink?
Only a licensed electrician should install your GenerLink. We suggest reaching out to your power company (assuming they approve your use of GenerLink), and ask if they can do the install. If the power company performs the GenerLink installation you'll have more peace of mind. Doing any alterations to your home's power source can be very dangerous and sometimes deadly for those working on the line. This is why power companies typically prefer to handle the installation themselves.
How do I Check if GenerLink is Approved by my Power Company?
You need to email [email protected] and provide them with your location and electrical provider. They will email you back letting you know if your provider allows for GenerLink use.
There are amazing benefits to using GenerLink and we want you to get your info directly from the source. Things can change- so we suggest emailing GenerLink directly to get an answer.
How do I Check if My Generator is Compatible with GenerLink
Here is a list of GenerLink compatible generators. According to GenerLink, not all generators are compatible with a GenerLink transfer switch due to plug type, wattage, voltage and/or GFCI. If you need assistance with generator verification, please call 800-886-3837. Thankfully GenerLink has created a comprehensive PDF with pages and pages of generators that you should definitely check out first.
Should I use GenerLink if my Power Company does Not Approve it?
No – We do not recommend using GenerLink if you have confirmed that your power company does not allow it. Maybe the power company would never find out about it, but for safety reasons, we strongly advise following the rules.